Welcome to Harvey Reid's web site. There is a lot here if you explore...
We (Joyce Andersen & Harvey Reid) are taking a break from our online concerts on our Puffin & Loon YouTube channel, but we're excited to be performing (& guest live-streaming) in Sandwich NH on Thurs. Oct 5 at John Davidson's Club Sandwich.
Club Sandwich is an intimate music room created by 1960s showbiz/pop music/TV legend John Davidson, who has been performing there for 3 years and inviting other guests (like us) to do concerts there that are also streamed on his internet channel.
There are about a dozen seats left to our show. GET A TICKET FOR THE LIVE SHOW.
GET A TICKET ($10) FOR THE LIVESTREAM (7-9 PM EDT)
Thanks immensely to everyone who was in our studio audience this summer and to those who cheered us on, watched on YouTube, or donated to our project.
WATCH on YouTube & SUBSCRIBE if you have gmail
THE PUFFIN AND LOON CHANNEL
Harvey has just been inducted into the Maine Music Awards Hall of Fame, and will be presented with a lifetime achievement award in September at a special event featuring other Maine musicians, including Noel Paul Stookey, Patty Griffin, Ray Lamontagne and Jonathan Edwards.
JOIN OUR E-MAIL LIST to get invitations and updates.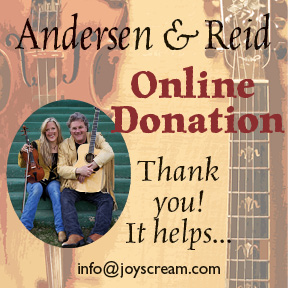 Harvey Reid has a blog, with in-depth writings on music and guitar education, and a major book...
Get the paperback or Kindle book from Amazon, or from us
Many YouTube videos, more coming

His monumental series Troubadour Guitar Chord Book, Big DADGAD Chord Book, BIG BOOK of Orkney Tuning Chords, BIG BOOK of Banjo Chords, BIG BOOK of Octave Mandolin Chords, BIG BOOK of Baritone Ukulele Chords and the BIG BOOK of Mandocello Chords are available from us and from Amazon.
WOODPECKER MULTIMEDIA
5 Fernald Ave York Maine 03909 USA
phone (207) 363-1886



This web site concerns the music and life of acoustic musician, writer & music educator Harvey Reid.
If you don't find what you want, or if you have comments or questions, please email to