Welcome to Harvey Reid's web site. There is a lot here...
Buy tickets to 12/12 Christmas concert in Francestown NH
Buy tickets to 12/19 Christmas concert in Durham NH
Hear Harvey's interview on the Jim Rutt Show Podcast
The last online streamed YouTube concert with Joyce Andersen was Friday July 9 at 8pm EDT. They are scheduled to resume in December on the Puffin & Loon YouTube channel.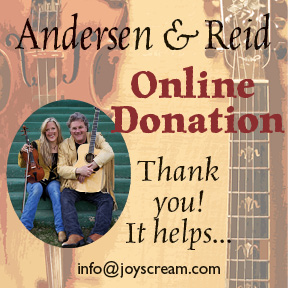 Harvey Reid has a blog, with in-depth writings on music and guitar education, now a major new book...
Buy the paperback or Kindle book from Amazon, or from us below
Many YouTube videos, more coming

His monumental series Troubadour Guitar Chord Book, Big DADGAD Chord Book, BIG BOOK of Orkney Tuning Chords, BIG BOOK of Banjo Chords, BIG BOOK of Octave Mandolin Chords, BIG BOOK of Baritone Ukulele Chords and the BIG BOOK of Mandocello Chords are available from us and from Amazon.
WOODPECKER MULTIMEDIA
PO Box 815 York Maine 03909 USA
phone (207) 363-1886



This web site concerns the music and life of acoustic musician, writer & music educator Harvey Reid.
If you don't find what you want, or if you have comments or questions, please email to